Where did the idea for "Ordain A Lady" come from?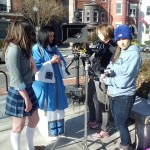 Carly Rae Jepsen's catchy hit, Call Me Maybe, is the most parodied, copied, and reworked song of the year. From Olympians to Cookie Monster, everyone has taken a turn at creating their own version. We couldn't let 2012 go by without putting our own WOC spin on it.
Where was the music video filmed?
The beautiful church we filmed at was St. Thomas Episcopal Church in downtown Washington, DC. We are forever grateful for their hospitality and "schmoozing."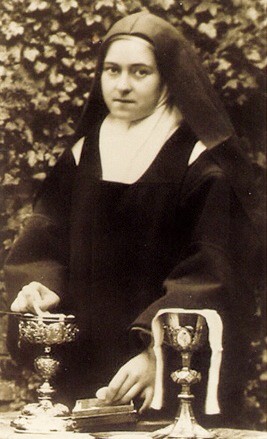 Why was the video inspired by St. Thérèse of Lisieux?
St. Thérèse of Lisieux, a Doctor of the Church, is the patron saint of women's ordination. St. Thérèse's call to the priesthood is well-documented. St. Thérèse died at the young age of 24. Before her death she stated, "You see, God is going to take me at an age when I would not have had the time to become a priest…. If I could have been a priest, I would have been ordained at these June ordinations. So what did God do? So that I would not be disappointed, he let me be sick: in that way I could not have been there, and I would die before I could exercise my ministry."
Where did you get your priestly attire?
The priest vestments were actually from a costume company down the street from the WOC office and were originally created for a production of Becket. They were created for men and much too long for any of us. We shorted them by knotting the backs with ponytail holders. Just two weeks after we borrowed the costumes, the store randomly closed down.
How long did it take to film the video?
It took about 5 hours from start to finish. The three catholic school girls danced for that entire time.
What does M.Div mean?
M.Div is short for "Master of Divinity." It is the most common academic degree in seminaries and divinity schools.
What does chasuble mean?
The chasuble is the outermost liturgical vestment worn by priests for the celebration of the Eucharist.
What does "some pope in a hat closed discussion on that" refer to?
Pope John Paul II officially closed the discussion on women's ordination in 1994. People have been fired from their jobs for even discussing the issue.
The "Pope" in our music video is our executive director, Erin Saiz Hanna, dancing with her son.
What's your issue with St. Paul?
The phrase in the video refers very specifically to 1 Corinthians 14:34-35, in which Paul wrote: "As in all the congregations of the saints, women should remain silent in the churches. They are not allowed to speak, but must be in submission, as the Law says. If they want to inquire about something, they should ask their own husbands at home; for it is disgraceful for a woman to speak in the church"
Opponents of women's ordination often use this one misogynistic quote to try and validate the male-only priesthood and why women shouldn't preach. We are constantly up against this quote. However, in the great words of St. Theresa of Avila, "about the injunction of the Apostle Paul that women should keep silent in church? Don't go by one text only." So true. St. Paul also has many wonderful quotes, including being attributed to, "there is no free nor, slave, and no woman nor man, no Jew nor Greek" (Gal. 3:28).
 And quite honestly, "Paul" easily rhymed with "call."

Send us your questions at woc@womensordination.org
Watch Ordain A Lady here: http://www.youtube.com/watch?v=Y0S2WlvNTU8